Mobile Car Fix (Singapore) is currently in Sin Ming  and we will work closely with all our customers.
Our skilled and experienced auto/car mechanics determine the service required: MOBILE service or have it done at our car repair shop premise. Your time is precious to us. Because of this, we will do our best to reduce your waiting time.
Restore Your Headlights
We specialize in restoring your faded headlights to like-new condition.
Mobile Car Fix Singapore do not sand/buff your headlights for the reason that it will only be a temporary solution and might even leave ugly scratches behind.
Joel Tan | 5✪
This is my first time fixing my car, had an awesome experience, top notch service provided by mobile car fix. HIGHLY RECOMMENDED!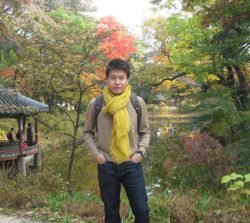 Michael Lee Jui Hwa | 5✪
Got two dents caused by car park barriers. Checked with a few workshops and it will take two days. Mobile car fix did it in 6 hours and the repair is very good and satisfying. James and Henry are also very friendly and professional. Prices are reasonable. Would recommend anyone to them.
Alvin Loh Yongjie | 5✪
Had two mysterious chip spots near my left front tire on my barely a month old car. James was very accomodating and was able to accede to my last min request for the repair to be done the next day. His crew did a fantastic job in not only covering the spot but also ensure the paint is seamless with the other parts of the bumper. Highly recommended for anyone who have small kinks to repair for a good price.
Roger Chua | 5✪
Was driving behind a big truck , something dropped n Bang! Left a deep scratch n a dent on my driver's door. Met James for assessment n decided to let him do it. Upon picking up my car, I'm impressed! Highly recommended.
Dennis Chia | 5✪
Good workmanship. Other workshops required 1 to 2 working days for spray painting but James assured that it could be done in 6 hours and he delivered with quality. Scratched surface back to original condition without any visible damage remains. Highly recommended!
Desmond Ang | 5✪
Quality work! Price was reasonable and the work was excellent. Checked a few places before engaging James. Was told by other workshops that my entire bumper needs to be resprayed and obviously those workshops want to charge more! James recommended half bumper respray and the result was excellent! I expected to see some difference between new and old paint. But to my surprise could not tell them apart, the scratched portion looks brand new! The job was also done in 6.5 hours
Andy Yeo | 5✪
Fast, efficient, & excellent workmanship! Done in 6 hrs, no overnight needed! Reasonably priced for the quality! Well done James & team. Will definitely recommend!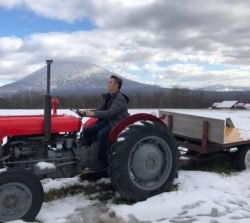 Simon Wong | 5✪
Excellent job, you send your car picture over, James give you the quotation. Drive your car down, collect and pay. The paint is as good as new.
Paint touch-ups at your doorstep!
We make use of top quality base coats to produce the exact same paint of your car. The car paint is directly imported from the USA with accreditations by the International Detailing Association. Paint touch-up service starts from $70 only. Send us pictures of your scratch to get a quotation.
Book your appointment now! We will also inform you of promos and quote your images for free.